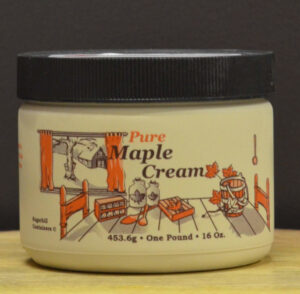 Whipped maple syrup, spreadable from the refrigerator and simply fantastic when applied to warm foods (bagels, toast, cinnamon rolls, etc.) and it reacts much like a frosting.
If you are at 2nd Street Market in Dayton, at our storefront in Vandalia, or at one of our external events, ask for a sample!
We can ship this item to you. However, special arrangements will need to be made. Please reach out to us at 937.216.0665 or by filling out the contact information form below.
We would love to hear from you! Just fill out this form and we will get back to you as soon as possible.